Daniel Levin Real Story, Image 'Sarah Lawrence College' Stolen Youth (Hulu): Those who do not know Stolen Youth is a documentary about students of Sarah Lawrence who rented a doom and lived together there were 8 of them who lived together.
But as soon as Larry Ray came to live with them after returning from Jail they do not know that their life is going to change forever. The series is now streaming on HULU in English language only, In this article, I am going to tell you about Daniel Levin and where he is now.
WHO is Daniel Levin?
Daniel AKA Dan while taking his education at Sarah Lawrence College meets with some friends who in 2010 started to live in a rented dorm when one of their roommate's fathers started living with them because he has nowhere to go and he recently got freed from prison.
Dan was very impressed by Ray's story and was very influenced by him as he is young then and was dealing with his own life problems which larry claimed to solve. In 2011 when he started living in an apartment in New York he calls all his friends to live with him rent-free but then larry started showing his true color.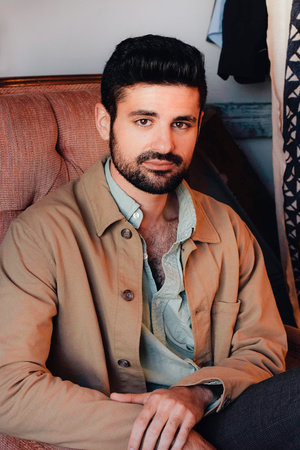 When he started torturing him mentally and physically, he said that he was just teaching him how to pleasure a woman but in reality, he was just encouraging group sex. Larry also asked his family for money as he makes a false accusation to him of hurting his daughter. But he was one of the early victims who were able to run away from there in 2013 he was able to cut all his contacts with larry and completed his education.
As of now, he has taken his higher education in the field of poetry from the University of California, he also published his memoir, Slonim Woods in September 2021, Now as of reports he is situated in Los Angeles and is focused to make his career in this field.
---