Karan Johar who is producing the film Brahmastra is scheduled for release on September 9, 2022, and is considered one of the most anticipated films of the production house this year. With actors including Ranbir Kapoor, Alia Bhatt, Shah Rukh Khan(leak photo), Amitabh Bachchan, Mouni Roy, Nagarjuna, and others.
Boycott of Brahmastra #BoycottBrahmastra is getting trends more and more, Controversies related to the film are constantly coming to the fore. Sometimes a statement of Alia Bhatt comes and sometimes a video of Ranbir Kapoor about beef becomes viral. The boycott of these films is happening because of some old films and statements.
Now the film has landed into another trouble, Shreemi Varma, an official of the Dharma Production was seen openly speaking bad remarks about 'Bhakts' on social media. Shreemi Varma wrote on Monday (August 29, 2022), "Bhakts legit have such small Di#k energy, it's just embarrassing."
When she started getting opposed, she tweeted, "Oh my god, everyone has gone crazy. In fact, they are all proving my point right."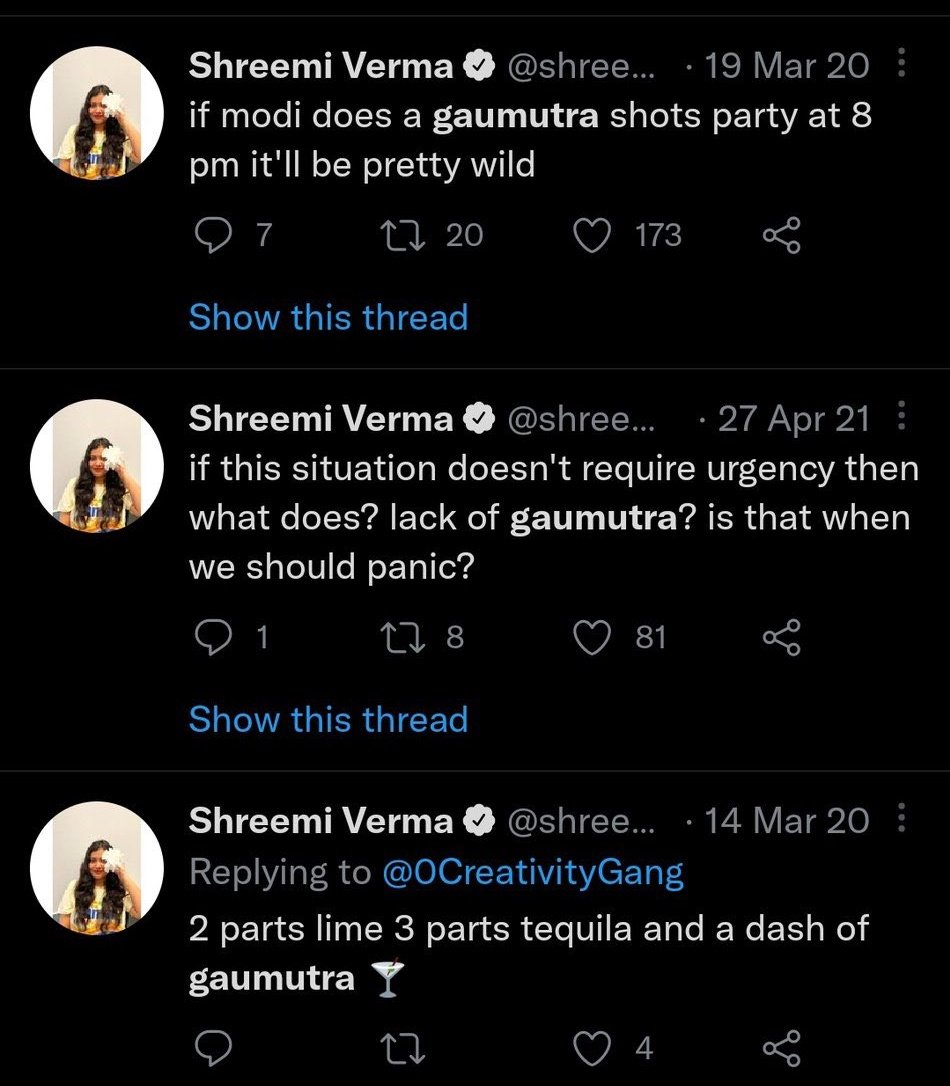 Shreemi Verma has written in further tweets that "At least do a Google search to understand what it means. she further tweeted that "Those who are asking me how I know that you all have small 'Di#k', your mothers informed me about this. Because no other woman is going to see this."
People strongly opposed her and with the screenshots of her tweets, users started to post on Twitter that she is associated with Dharma Productions, and by that association, she is linked to the upcoming movie Brahmastra, which must have led to worries in the production house, and she eventually deactivated her account.
---