Lee Jae-Rok Cult, Where He Is Now?: Netflix's newly released show on the Fake Godmans of Korea is making news, The shocking truth behind the Cult is now coming at the Global Level and after the shows, audiences are looking more and more for real people and real-life incidents.
Another Fraud covered in Netflix's latest documentary series 'In The Name Of God' is the story of Lee Jae-Rok who went through many troubles and controversies, media actions police inquiries, Here Go More details about him, Like his real image and where he is now?
Who is Lee Jae-Rok?
Lee was sick from birth and that played the most crucial role in Portraying him as Godman and finally forming his own cult, He was Born in Muan Country, South Korea, and after recovering from illness for long term of 7 years, he started telling people he is the closest to the god on this earth, and he is chosen as one of the Gods. He tells people that he is second after Jesus Christ, and he can heal people and can help them with their life problems.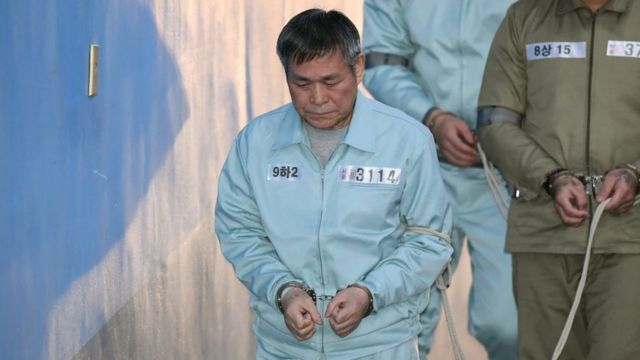 Where is Lee Jae-Rok Now?
After various exposes and new, stings, and many other media trials, his popularity decreased massively, Over the years he has been in physical relations with many women. after multiple reports of sexual assault against him, he was arrested in May 2018, later he found guilty of 42 cases of sexual crime.
In November 2018 he was sentenced to 15 years in prison, as of now he is in Detention Center in Daegu, South Korea as per the media reports, His cult is still running and many of her blind followers are still following him even after all these things, Although there is nothing new in this.
More From The Show: Kim Ki-Soon Cult? Where Is She Now?
---