Joydeb Sen Journalist: "Scoop" is a true story of journalist Jigna Vora (Jagruti Pathak played by Karishma Tanna). She was an ambitious journalist in real life and being a female journalist, she was quite brave and had the guts to get the news of the underworld. In the show, she becomes the main accused in Jaideb Sen's murder.
The character of Joydeb is inspired by the real-life character Jyotirmoy Dey. He was a Journalist at Mid Day and was shot dead on 11 June 2011. Jigna Vora was accused of conspiracy and she was later given 7 Years of imprisonment.
When the first episode of Scoop Season 1 ended, we see Jaideb Sen going to his office, and suddenly 2 bikers came from behind and started shooting him in the back. Jaideb Sen fell from his bike, and the bikers continued shooting him.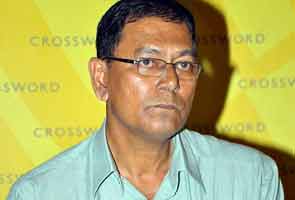 A total of 7 bullets were fired at him. He was murdered in the middle of the road in Mumbai. Chhota Rajan confirmed that he killed Sen in real life because Sen was writing articles on Chhota Rajan, which wasn't liked by Chhota Rajan. Rajan also said Jagruti provoked him to kill Sen, which led to Jagruti going to jail.
---